Date: January 15-22, 2019
Location: Jiangsu, China
Equipment: M80 USV, Coda Octopus real time 3D imaging sonar
Survey Mission: The purpose is to survey wind farm turbine pile foundations and inspect the underwater cable scouring.
1. 15Km 100KV main cable inspection
2. 80Km 35KV loop cable inspection
3. 38 units of turbine
4. Booster station area
Survey Efficiency
The survey and inspection were conducted continuously every day, M80 USV inspects 20 km of cable and 20 turbine piles each day. Realtime 3D imaging sonar data enables the surveyor to adjust the survey route and 3D sonar angle in real time to extend the inspection area when an abnormal scouring is found.

Pic.1 M80 USV in mother vesselM80 USV could follow the cable line and pile position within±1m for a precise survey, each survey mission can be saved and used to compare with historical data.
Survey Result
After few days' inspections, scouring problems were found:
12 places of piles foundation have cable suspended over 4m,
29 places of cable were scoured and exposed4places
100KV cables have deviated from original coordinates over 5m
1 place cable were overbending due to an external force

Pic 3. M80 USV in Survey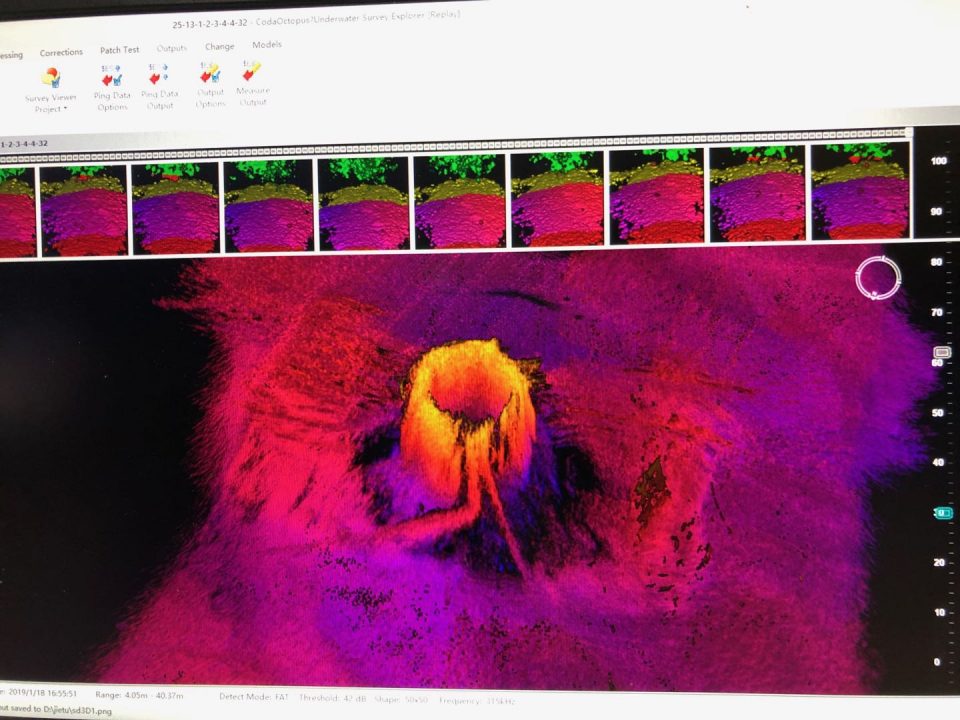 Pic 4. Pile foundation damaged, nearly 7m cable suspended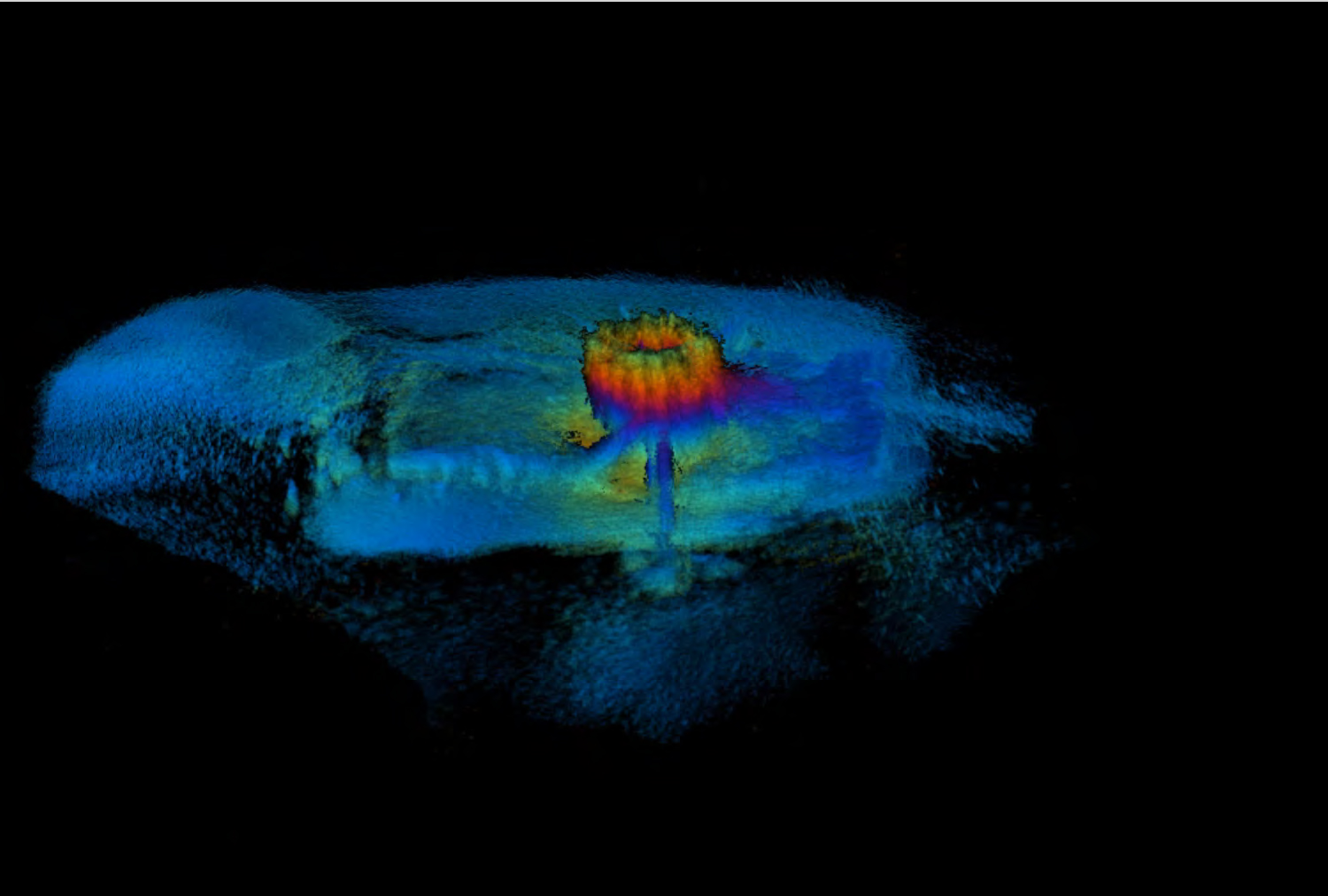 Pic 5. Booster station scoured area, 4m suspended and nearly 10m exposed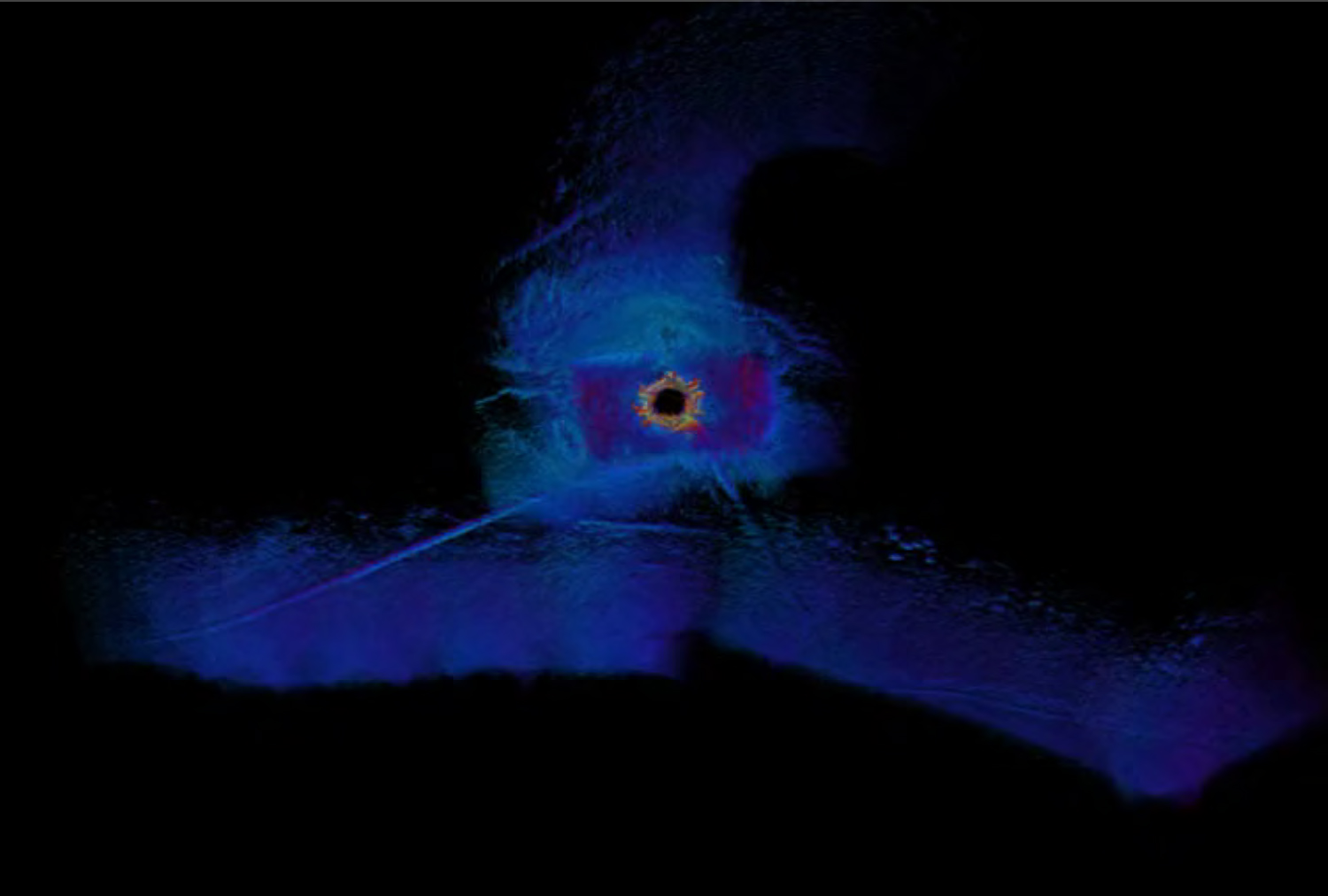 Pic 6. Pile foundation have 100m exposed cable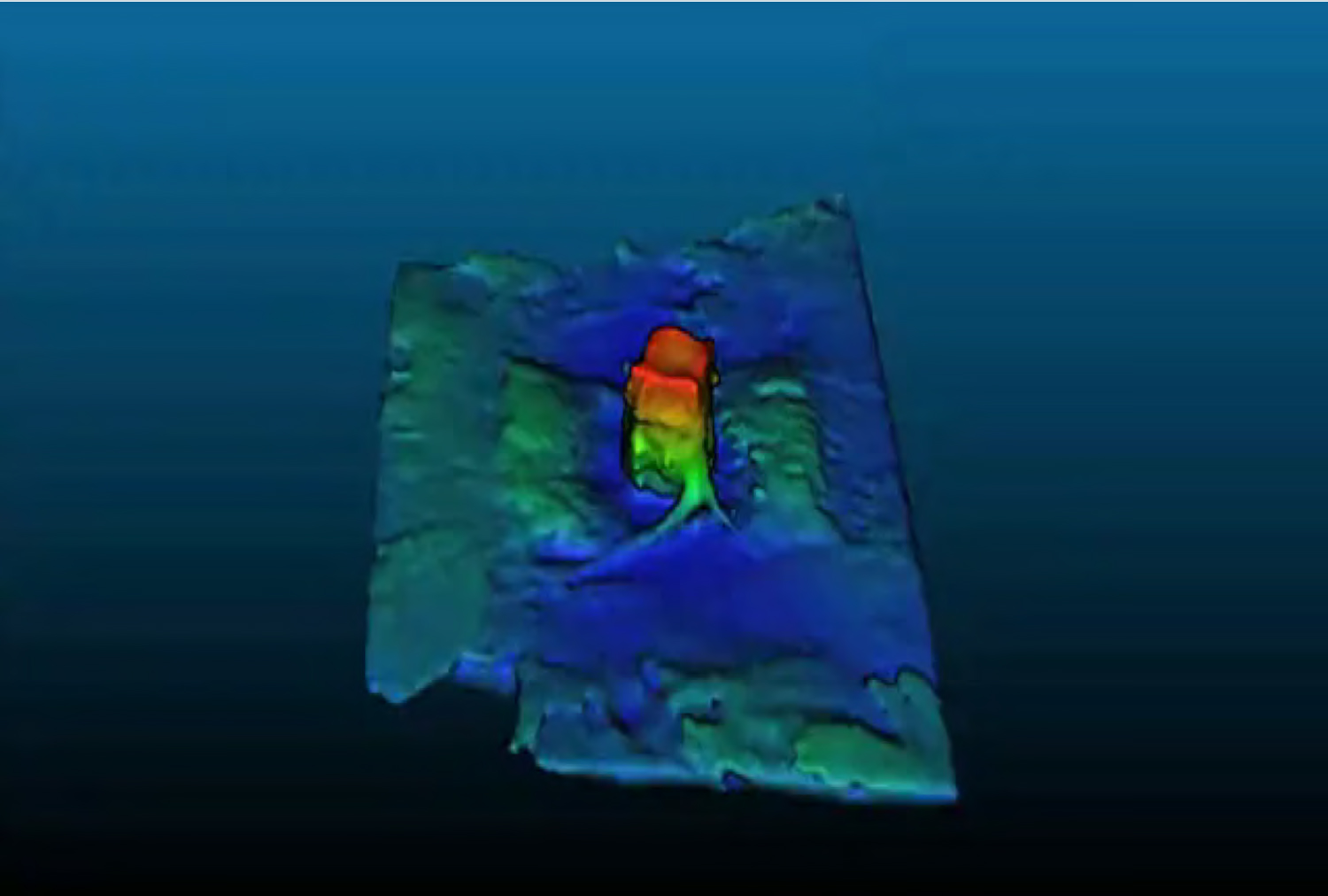 Pic 7. Overbending cable
Survey Benefits
With smaller and flexible survey platform, M80 USV is able to get close to the turbine and provide more completed data coverage. The trimaran hull design brings more stabilities and quality data. Autonomous survey checking cable line saves a great time on the field. The launch and recovery of USV can be operated efficiently on the mother vessel.
M80 USV work with mother vessel at offshore is a great solution for hydrographic survey cost reduction, less operation labor force and much lower fuel consumption compared with big survey ships.
Unmanned operation minimizes surveyors' safety risk at sea operation, especially in a restricted area like contaminated area, polluted or toxic water, etc.
For more information, please visit: www.oceanalpha.com
Questions for OceanAlpha USV
Do you want to get in touch with OceanAlpha USV after reading this article?
Get your answers