T300 GNSS Receiver: Decade Passed, Legend Still
Despite a decade of evolution, T300 GNSS Receiver has managed to retain its timeless appearance. The classic design serves as a symbol of continuity and reliability in a rapidly changing industry. This consistency in design is not merely an aesthetic choice but reflects the steadfast dedication to providing users with a familiar yet highly capable tool.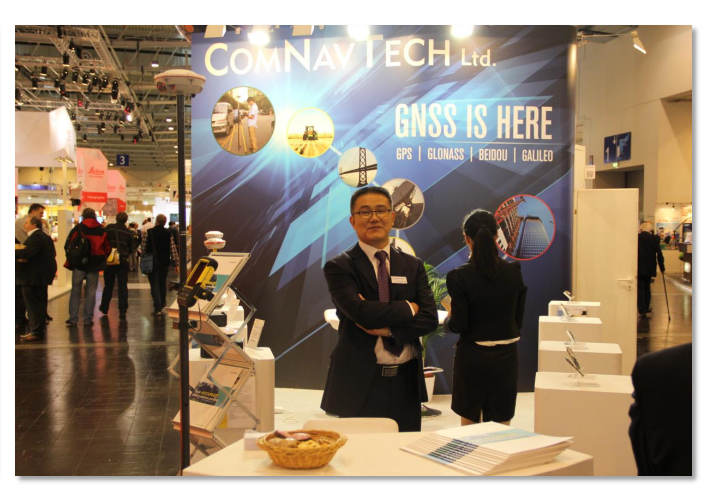 Initial debut at INTERGEO 2013 in Germany
Over the past ten years, the T300 has embarked on a remarkable journey of continuous innovation. Since its debut in 2013, the T300 has not only maintained its iconic design, but has also consistently evolved to stay at the forefront of GNSS technology. With a keen focus on enhancing performance and expanding capabilities, ComNav Technology's T300 has truly epitomized the spirit of progress.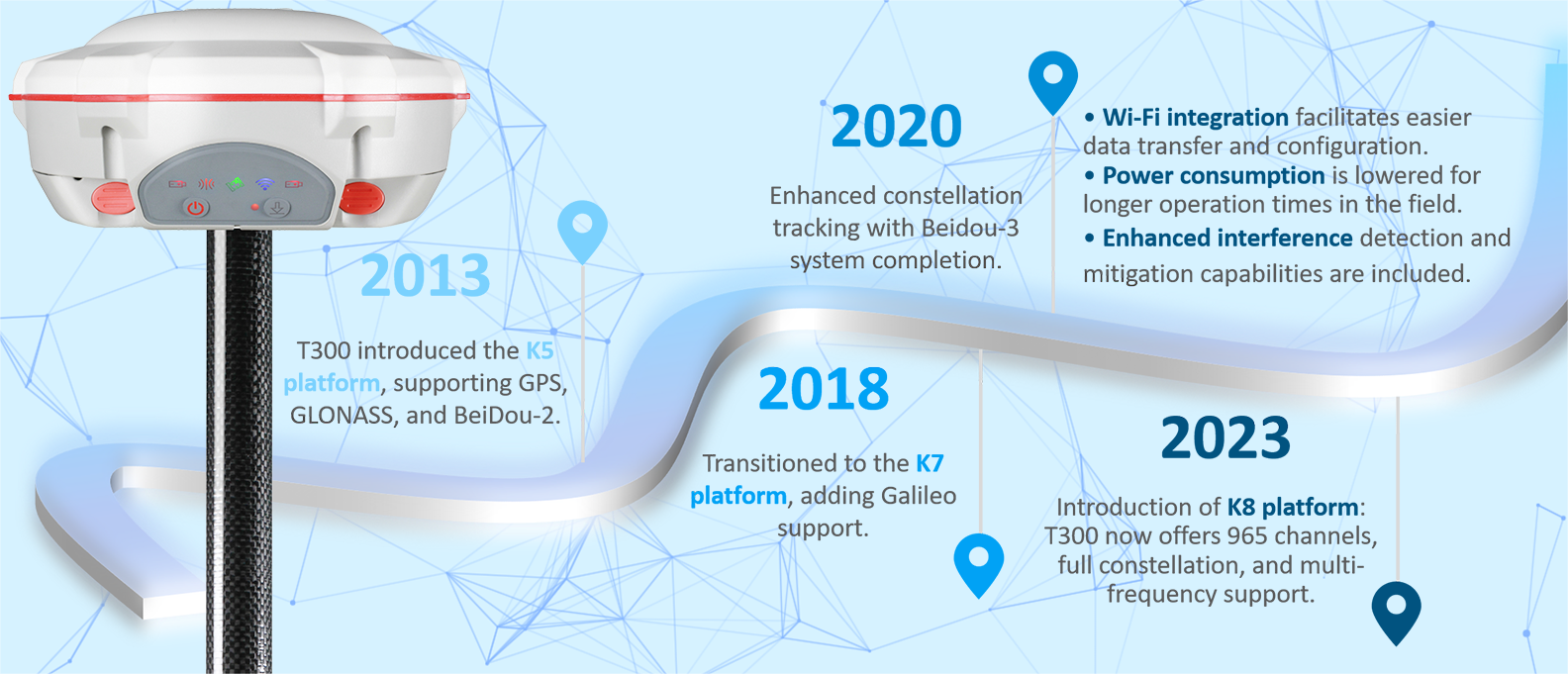 An illustration about the 10-year timeline
In 2013, the T300 made its mark by introducing the K5 platform, supporting GPS, GLONASS, and BeiDou-2.
As the industry evolved, so did the T300. The transition to the K7 platform in subsequent years brought with it the inclusion of Galileo support in 2018. As the The Beidou-3 satellite navigation system was completed in 2020, T300 expanded the constellation tracking capability again.
The T300's journey didn't stop there. With the introduction of the K8 platform, the T300 now offers 965 channels with full constellation and multi frequency, further elevating its positioning accuracy. With each upgrade, ComNav Technology solidified its commitment to keeping the T300 in line with the latest advancements in global navigation. The integration of Wi-Fi support into the T300's feature set facilitated data transfer, Web server is easier for configuration. Meanwhile, it reduced power consumption, ensuring longer operation times in the field. Additionally, it has enhanced its interference detection and mitigation functions, rendering the T300's positioning results even more reliable in the complex environments, such as near buildings or in dense jungles.
With the commitment to delivering practical solutions to customers, the T300's application is expanded to surveying and mapping, UAV, precision agriculture, construction, GIS and so on.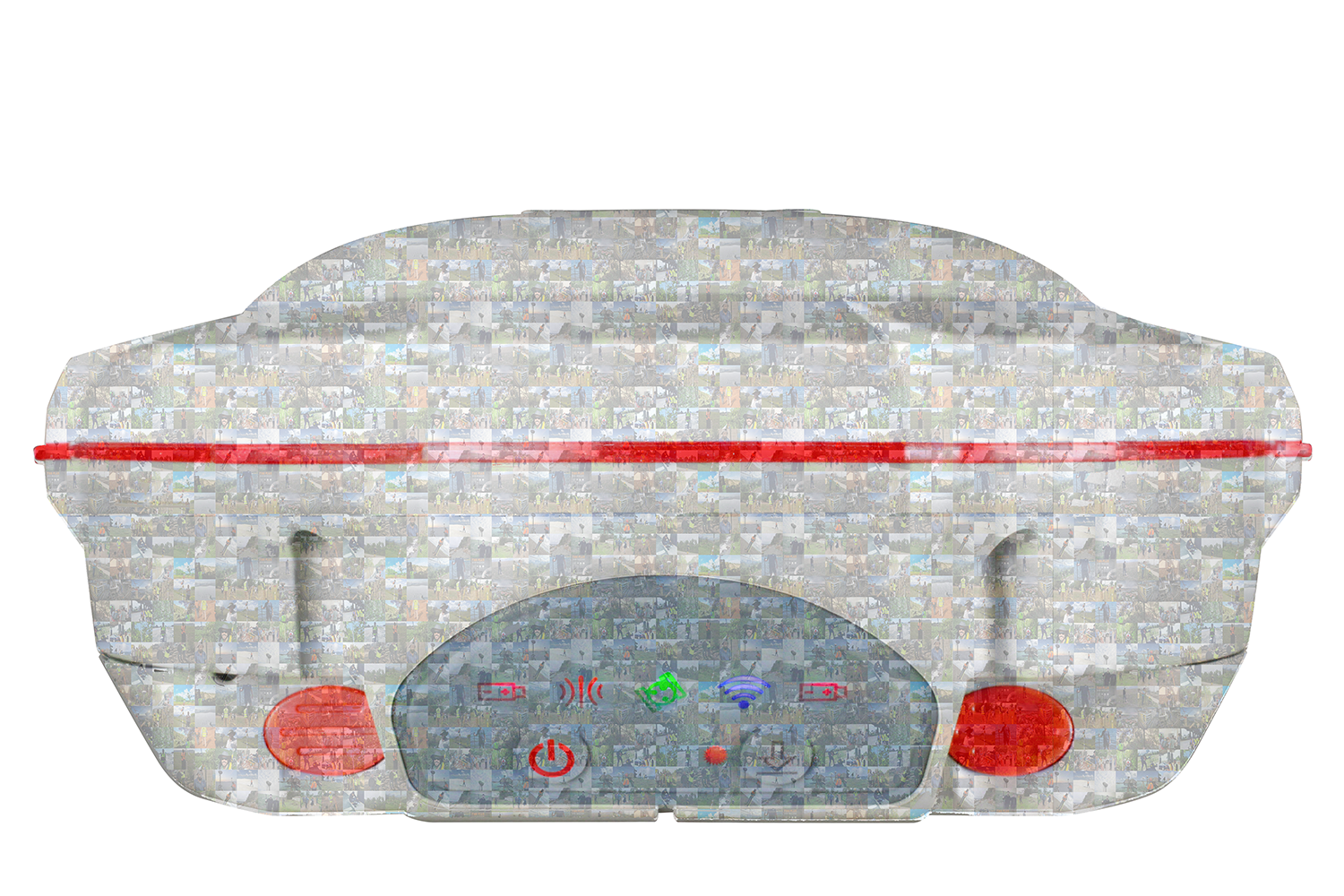 A composite image created by customers featuring the T300
Simultaneously, as a member of the T300 series, the T300 Plus combines with an Inertial Measurement Unit (IMU) module, supporting tilt compensation of up to 60°, while maintaining high precision within 2.5 centimeters. This significantly enhances on-site efficiency, convenience, and reliability, all without the need for cumbersome magnetometer and accelerometer calibrations.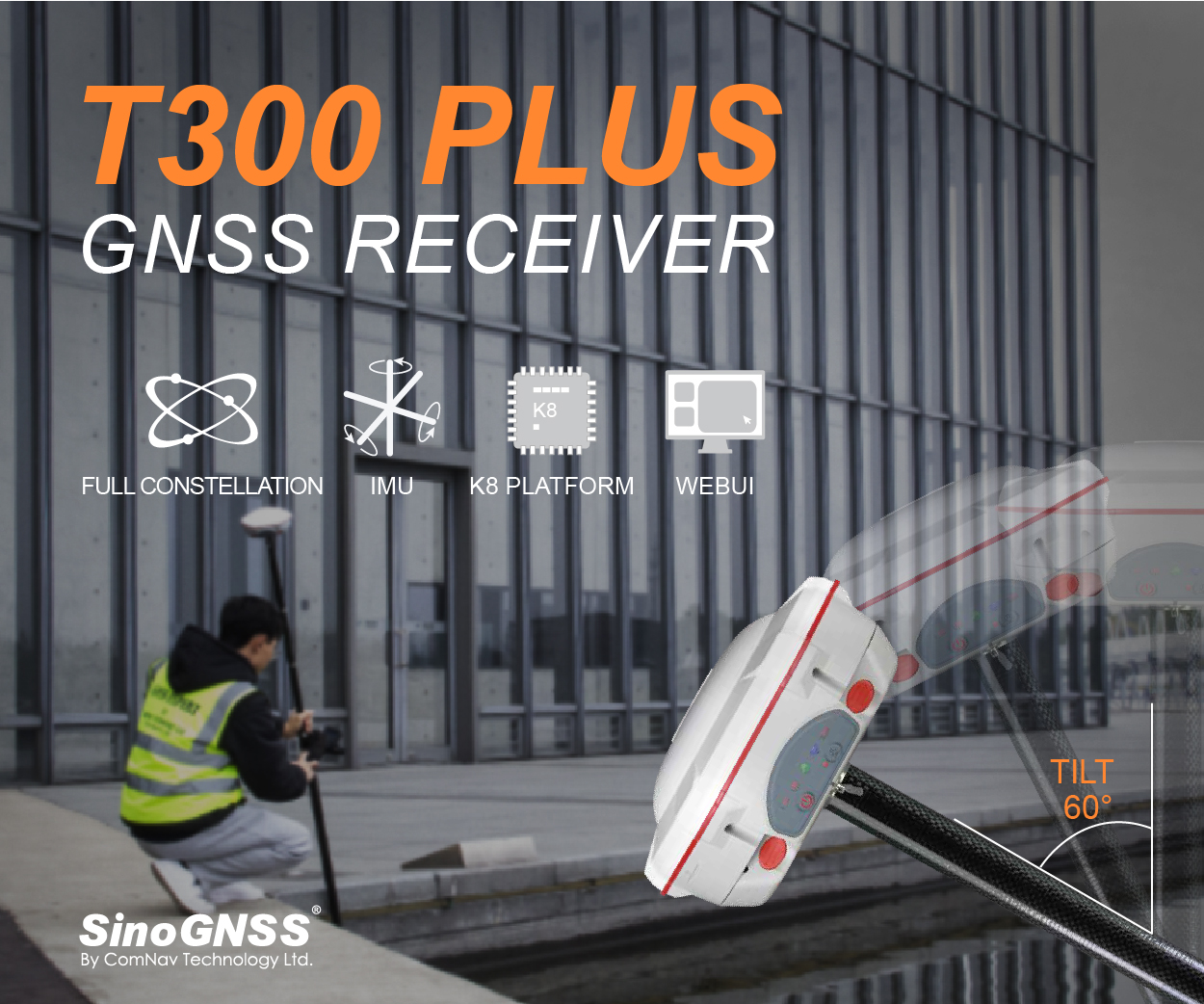 T300 Plus with 60° Tilt Compensation
Despite a decade of evolution, the T300 has managed to retain its timeless appearance. This consistency in design is not merely an aesthetic choice but reflects the steadfast dedication to providing users with a familiar yet highly capable tool.
The widespread praise and positive feedback from global customers affirm the T300's trustworthiness. It excels in various applications and environments, leaving its mark across the world.
Now, let's turn our attention to Mexico, where we've received valuable feedback from our customers. Their experiences further underscore the T300's exceptional performance, even in demanding conditions like dense vegetation and urban environments.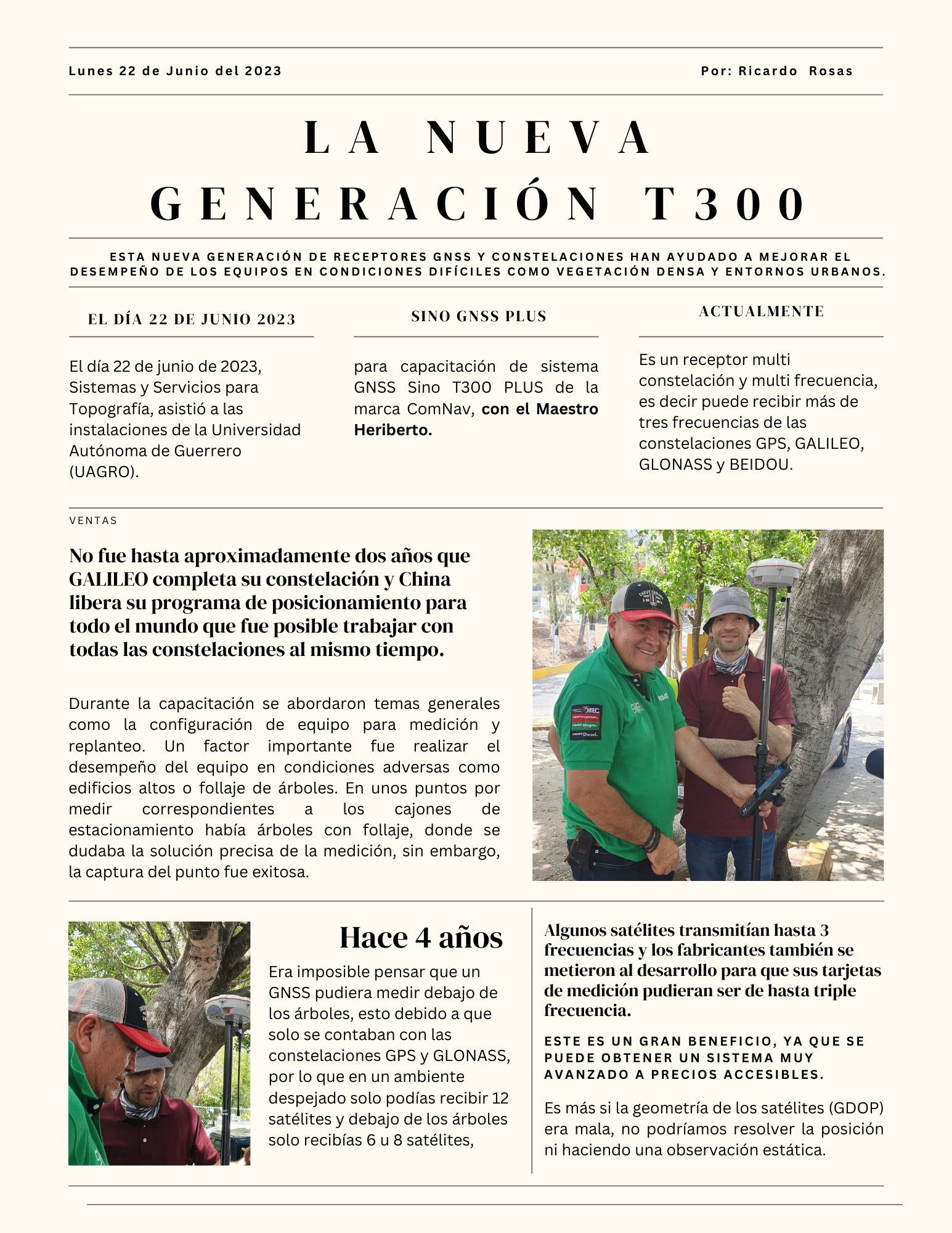 T300 in Mexico
When "innovation" is becoming sales pitch, the classic design and up-to-date prowess of T300 showcased that while external appearances may change in an instant, true innovation requires the precipitation of core technology. ComNav Technology's focus extends beyond mere product replacements; it encompasses substantial technological advancements and the potential for innovation.
And we, ComNav Technology, is the practitioner of innovation. The Universe Series GNSS Receiver exemplifies this perfectly.
By introducing laser technology, it simplify surveying and stake-outs in challenging environments, such as hard-to-reach, signal-obstructed, and hazardous areas. This innovations delivers unparalleled stability and accuracy, significantly ensures the users' safety.
Laser RTK: Venus & Mars
Our practice in innovation and persistence in R&D truly embodies ComNav Technology's progressive spirit. It acts as a guiding beacon, propelling navigation technology toward the promising horizons of the future.
Learn more about relevant products:
https://www.comnavtech.com/new_T300.html
https://www.comnavtech.com/new_T300Plus.html
https://www.comnavtech.com/Products/14.html
About ComNav Technology
ComNav Technology develops and manufactures GNSS OEM boards and receivers for high precision positioning demanded applications. Its technology already been used in a wide range of applications such as surveying, construction, machine control, agriculture, intelligent transportation, precise timing, deformation monitoring, unmanned system. With a team dedicated for the GNSS technology, ComNav Technology is trying its best to supply reliable and competitive products to worldwide customers. ComNav Technology has been listed on the Shanghai Stock Exchange (Science and Technology Board), securities :ComNav Technology (Compass Navigation), Stock code: 688592.
About SinoGNSS®
SinoGNSS® is the official trademark of ComNav Technology Ltd., registered in People's Republic of China, EU, USA and Canada. All other trademarks are the property of their respective owners.
Do you have questions about this product review?
Get in touch with ComNav Technology, and they would be happy to answer any questions you have about pricing, suitability, availability, specs, etc.